Designing Technology for the Future
At Osborn, the spirit of innovation and diversification lives on today. As we continue to grow and develop new service offerings, Osborn Content Media & Advanced Technology caters to the unique and specific needs of our wide range of clients in the areas of content media and advanced technology consulting services.
As advanced technologies increasingly influence enterprise operations in major industries from healthcare to broadcast networks, engineering a more robust and truly sophisticated unified technology platform is paramount for our clients to stay ahead of the curve.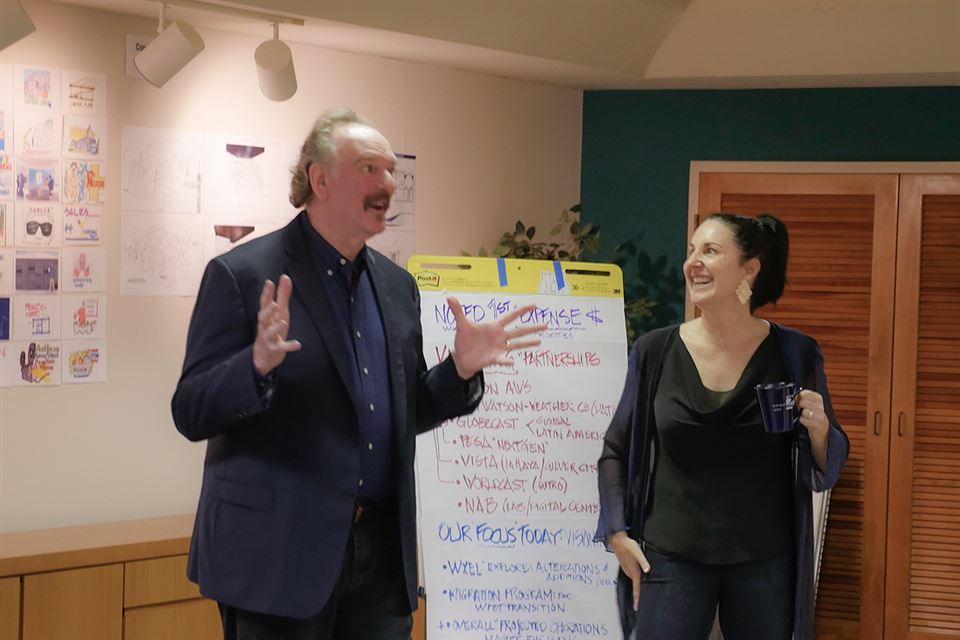 The Beginning
Leading our practice is Don Archiable, an internationally recognized technology and content media expert, who focuses on advanced technologies that will play a critical role in the planning, programming, and design of the next generation of facilities in a wide range of markets. Don's 40 years of experience in electrical engineering, architecture, and lifelong innovation provides leadership to our National Practice Studio. This unique and specialized ability allows Osborn the passion and perspective of understanding what is possible, available, and necessary in the broadcast and technology arena so clients can achieve the very best.
Today...and Tomorrow
Osborn is staying ahead of the ever changing technology curve through our Content Media & Advanced Technology practice. All forms of communication as we used to know them have undergone a paradigm shift to the complex world of mobile LTE, fiber optic, wireless 802 and satellite high speed interactive distribution. Not only does this restructuring of technology impact all industries, it brings a capacity of linking and distance connecting to remote facility operations at a global level. Osborn Content Media & Advanced Technology is bringing tomorrow's technology to keep our clients ahead of today's competitive landscape.
As experienced managers, engineers, and designers who have worked in a diverse set of markets, our passion is to develop solutions that meet our client's business strategic goals. We recognize that many businesses are re-tooling to new technology platforms and applications, so we have partnered with many international service and equipment companies to fulfill all your needs. With expertise in advanced technology design, such as RF Engineering, Systems Integration, Operational Analysis, Enterprise Architecture, Technology Master Planning, and Enhanced Public Safety Design, our team is able to plan, design and implement the main technology components of tomorrow such as Network Operating Centers, Convergence Centers, eSports, Medical TeleHealth, BioMed Diagnostics, and ATSC 3.0/ SFN Transmission Operations, to name a few.