Working at Osborn
Osborn's ongoing success and longevity are a testament to the quality of work produced by our family of dedicated associates. We have a diverse staff of highly trained professionals with multidisciplinary capabilities that draw on the fine art of project management, communication, and efficiency.
Osborn's offices are professional - but we like to have fun, too. While outstanding client service is our ultimate goal, we are a family-oriented firm that respects the individual and appreciates the support we receive from home. Our annual picnics and holiday parties give us the opportunity to share our professional successes with those we love, while getting to know each other on a more personal level.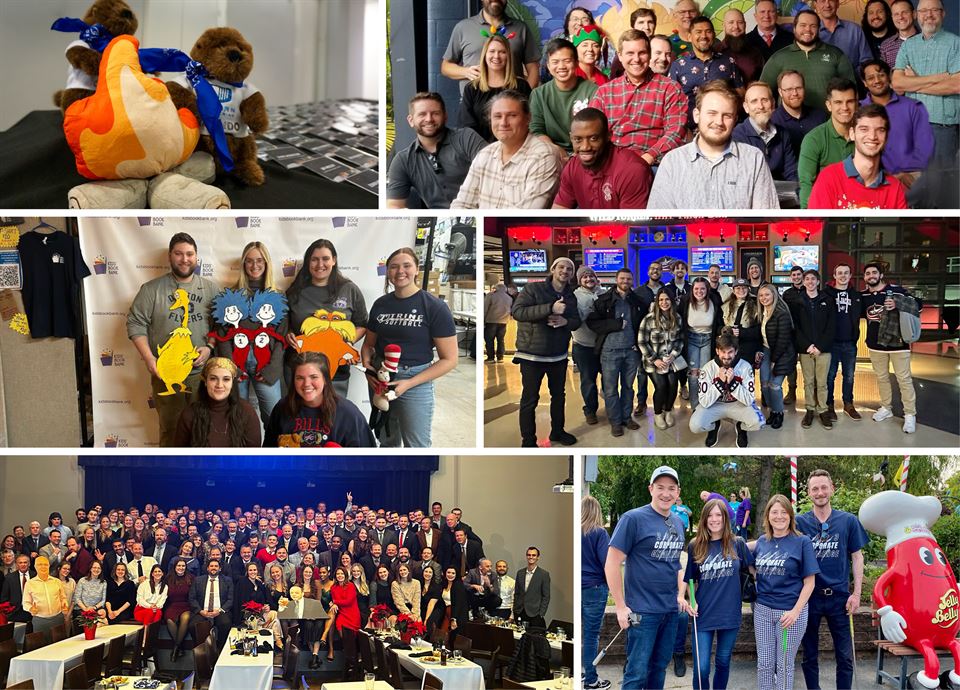 Benefits
Osborn offers a wide range of benefits to eligible employees. According to industry surveys, these benefits meet or exceed those offered by similar firms in our industry. In addition joining a team of talented professionals in a synergistic work environment, we offer the following benefits:
An innovative 9/80 work schedule program offering every other Friday off
A progressive business-casual dress code
Paid vacation
A high benefit level healthcare plan complemented with an S-125 medical savings program and voluntary dental and vision plans
Optional pet insurance
Additional plans through AFLAC
401(k) retirement plan
Profit sharing plan
Employee stock ownership
Paid group life, long-term disability
Lunch and learns, continuing education
Company social events
Diversity and Inclusion at Osborn
Osborn Engineering is committed to maintaining a workplace that values and respects diversity in all its forms. Our commitment to diversity and inclusion makes us a stronger, more innovative, and more inclusive organization. We welcome and celebrate diversity in our workforce and provide equal employment opportunities to all employees and applicants without discrimination or bias. Here at Osborn, we strive to create a work environment that is inclusive, supportive, and free from discrimination or harassment. To demonstrate our commitment to diversity and inclusion, we:
1. Provide equal employment opportunities: We ensure that all employment decisions, including hiring, promotions, compensation, and benefits, are made based on merit, qualifications, and performance, without discrimination or bias.
2. Foster an inclusive workplace culture: We promote a culture that embraces diversity and fosters inclusivity, where all employees feel valued, respected, and empowered to bring their whole selves to work. We actively promote diversity in our leadership positions and provide opportunities for career growth and advancement for all employees.
3. Ensure a safe and respectful work environment: We have policies and procedures in place to prevent and address discrimination, harassment, and retaliation in the workplace. We take all reports of such incidents seriously and take appropriate action to address them.
4. Continuously assess and improve our diversity and inclusion efforts: We regularly review and assess our diversity and inclusion initiatives, policies, and practices to identify areas for improvement and make necessary changes to promote a more inclusive work environment.