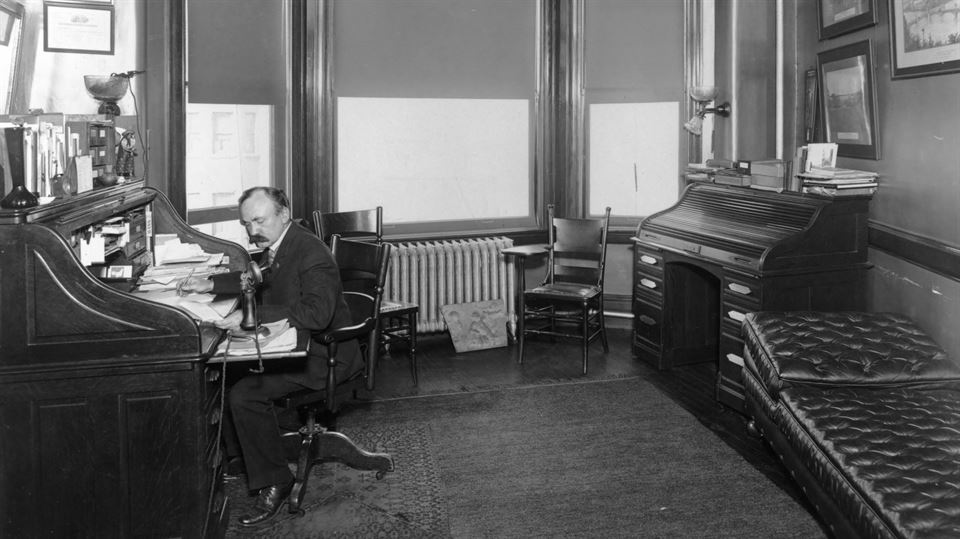 The Beginning
Since its founding on July 1, 1892, The Osborn Engineering Company has left an indelible footprint on the landscape of our nation through the innovative design of signature structures and facilities that have become a part of our everyday lives and businesses. In its early years, Osborn built its foundation on the design of numerous bridges, some resulting in patented technology. As the nation matured and sports and recreation became a central part of American life, Osborn developed into the preeminent stadium designer in the country. With the country's expanded industrial growth of the mid-20th century, Osborn continued to diversify and innovate by expanding service lines to meet the technical demands of our client base.
At Osborn, that spirit of innovation and diversification lives on today. As we continue to grow and develop new service offerings, Osborn has developed a family of companies - Osborn Engineering, OSPORTS and Osborn: Content Media & Advanced Technologies - to cater to the unique and specific needs of our wide range of clients. These niche companies at Osborn have allowed our teams to be leaders and pioneers in their industry and provide customized solutions for our clients to meet their complex and unique business needs.
Our Philosophy
Today, Osborn has expanded to nine regional offices in four states and continues to operate with the philosophy of 'One Osborn'. In every aspect of business, all decisions are for the greater good of One Osborn. As an employee-owned company, the collective vision for Osborn is to maintain its status as a premier consulting company dedicated to value added innovation, sustainability, and outstanding client service.
At Osborn, we understand that each of our clients have their own specific needs and challenges and that no single approach to problem solving fits every one of those challenges. We strive to consider many different possibilities and solutions for our clients to arrive at just the right one that meets their specific project goals and objectives. At the core of our philosophy as a firm is the goal to achieve total client satisfaction. Woven throughout our approach to doing business is the principle of doing whatever it takes to reach that goal.