Concrete Restoration
The Ohio State University | Columbus , Ohio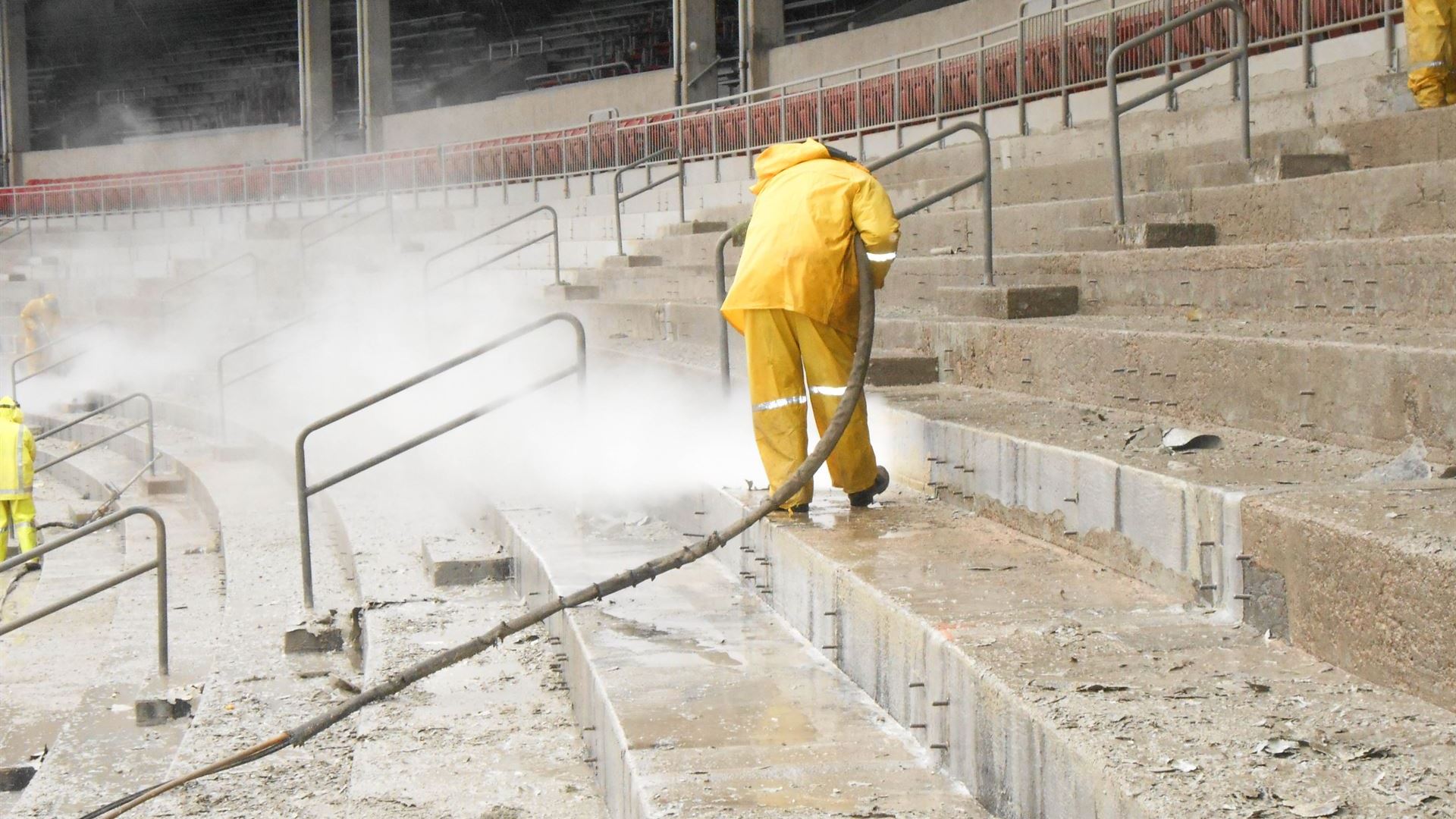 Osborn Engineering has been providing concrete restoration for The Ohio State University since 2001 when we completed the design for the overall restoration of Ohio Stadium. As part of the overall design, an extensive concrete repair and strengthening program accounted for approximately $13 million of the stadium's $187 million renovation cost. All three decks of the stadium were in poor condition and needed extensive repairs.
In 2013, Osborn also completed additional concrete restoration and waterproofing in addition to the projects above. The project consisted of the removal of the existing bonded traffic membrane system on the entire lower deck of the stadium. In addition, the exposed seat deck was then surveyed to identify any required concrete repairs. Upon completion of the concrete repairs, a new traffic coating was applied to the seat deck to protect the 90-year old structure.The repairs were undertaken with strict observance by Osborn to ensure that the concrete repair costs did not exceed available funding. The volume of work was performed over a two-year period to allow the football team to fully utilize the stadium for the 2013 season. Construction activities were also scheduled around the attendance of President Obama as he delivered the commencement address to over 10,000 students at the 2013 graduation ceremonies.
Recently, Osborn provided structural engineering services for the concrete repair to the upper deck of Ohio Stadium. The original concrete seat deck was constructed in 1922. This project included repairs to concrete and joints. In addition, a traffic coating was applied to all concrete surfaces to prevent rain or snow from deteriorating the aging concrete. Repairs were necessary to maintain the usability of the stadium and to keep patrons safe. The work was phased over a 3-year period to keep a minimum of 60,000 seats available for spring football game and summer concert events. Work was suspended for each football season to allow for full stadium capacity of 107,000. The project came in significantly under budget allowing the University to reallocate funds to other Athletic venues on campus. Many areas of deteriorated concrete on the north end of the upper C deck were repaired with ready mix concrete as a full-depth repair. In other locations, a proprietary repair mortar was hand applied.