Shoreline Storage Tunnel
Northeast Ohio Regional Sewer District | Cleveland , Ohio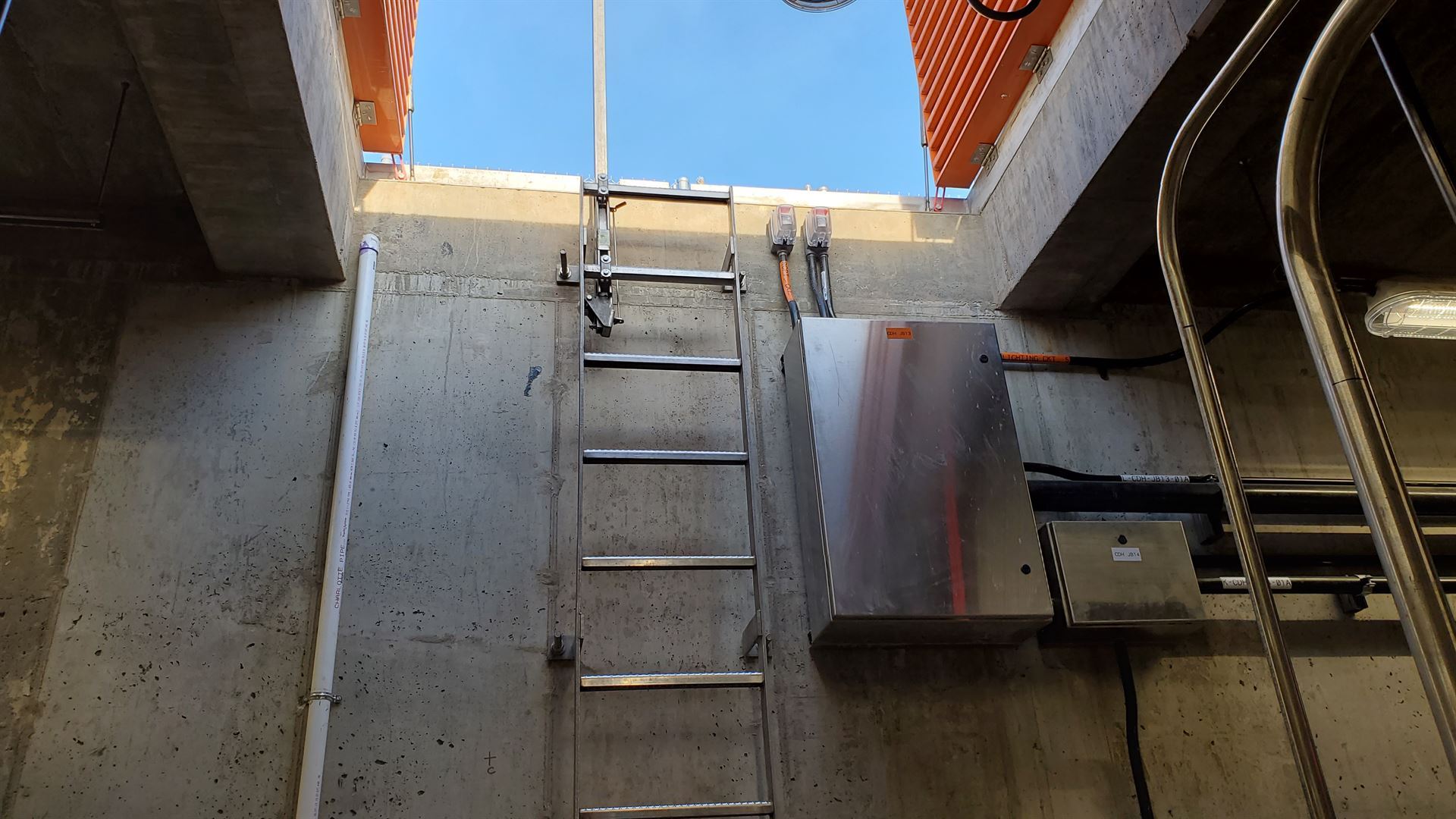 The Shoreline Storage Tunnel (SST) project is part of a $3 billion, 25-year program called Project Clean Lake. The Northeast Ohio Regional Sewer District (NEORSD) began this project in 2011 to meet Clean Water Act standards. The SST is the fifth of seven new large-diameter tunnels that NEORSD will use, along with other projects, to achieve Project Clean Lake's overall goal to reduce the 4.5 billion gallons of wet weather combined sewer overflows (CSOs) released into Lake Erie and its tributaries in the Greater Cleveland area.
Osborn's role as a subconsultant to McMillen Jacobs on this $204 million project is as follows:
Mechanical Gate Valve Design | Design of the three large control gate valves for the Shoreline Storage Tunnel (SST) project that control CSO flows into and within the tunnel for system operations. The gate valve design includes the hydraulic system drives as well as compressed air for operations.
Revit Model of Shafts | Design and preparation of the structural Revit models for the SST-1 shaft as well as the near-surface structures including the gates, weir and control structures.
Subsurface Utility Engineering (SUE) | Developing and leading the SUE for utility impacts on the surface structures including the shafts and near surface structures for the project. The work included over 20 Level A test holes.
Utility Coordination | Coordinating and tracking the utility clearance work with the identified utilities. This included the implementation of the "Osborn Way" conducting independent checks with each utility company. The work also includes coordination of utility relocations required for any utility conflicts.