Chevy Blvd Detention Basin
City of Parma | Parma , Ohio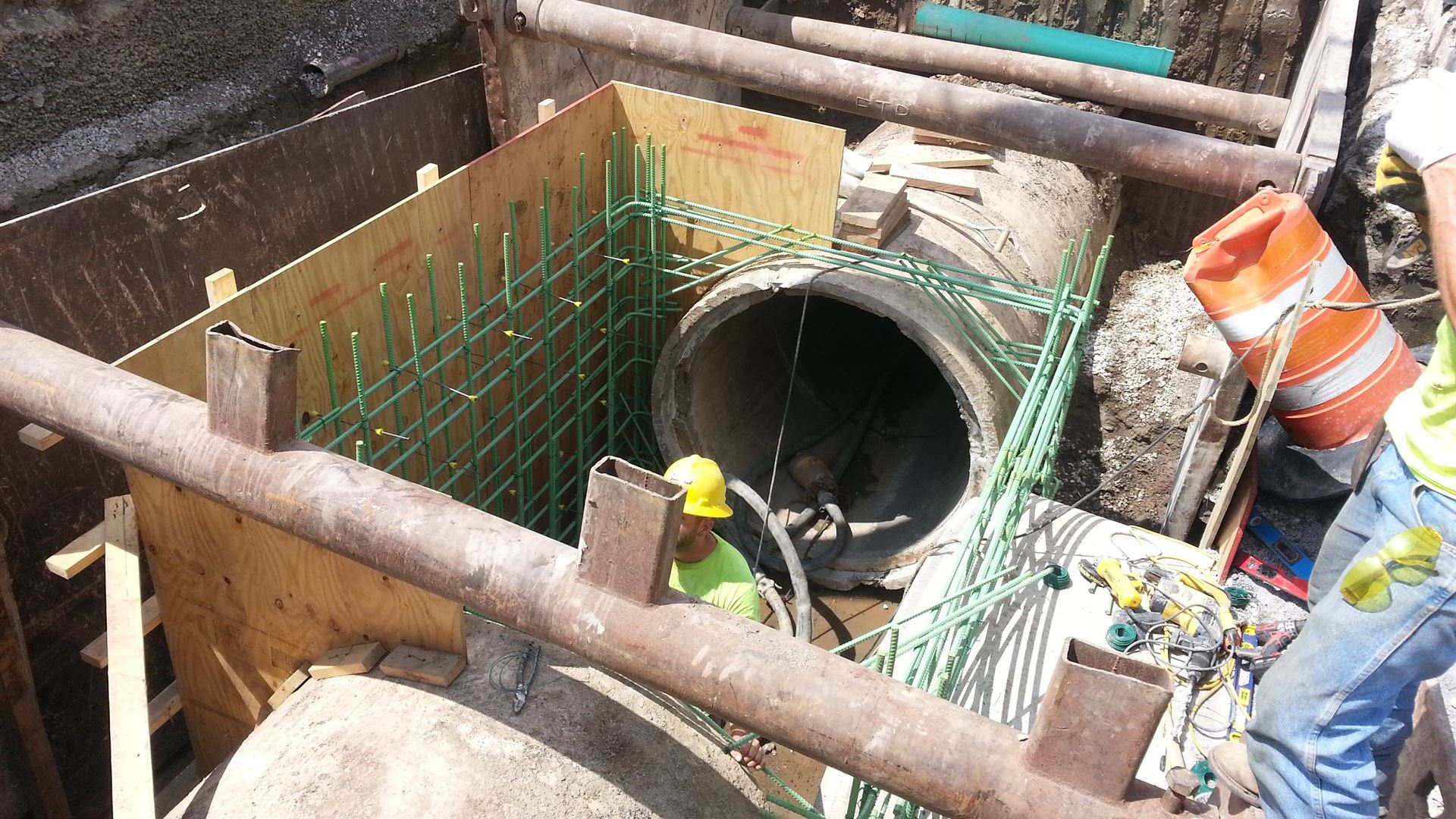 Osborn Engineering provided engineering services for a large utility infrastructure improvement project in the City of Parma aimed at alleviating localized flooding in the City. The project involved the reconstruction and lowering of the sanitary sewers, capacity increase of the storm sewer infrastructure and roadway rehabilitation.
This area of Chevrolet Boulevard has been prone to flooding and studies were conducted to add a storage basin and downstream improvements. With a grant from NEORSD and the City of Cleveland, the downstream culvert repairs and stream restoration aspects were completed and NEORSD provided services for the Basin.
In order to get the full impact of the green infrastructure improvements and alleviate potential flooding, Osborn Engineering designed the storm and sanitary sewer improvements to connect each of these projects. The design included 3,100 linear-feet of sanitary sewer, 600 linear-feet of storm sewer, a 15-acre-feet storage basin, as well as roadway rehabilitation in this area.