Vehichle Maintenance Facilities
Ryder Transportation | Nationwide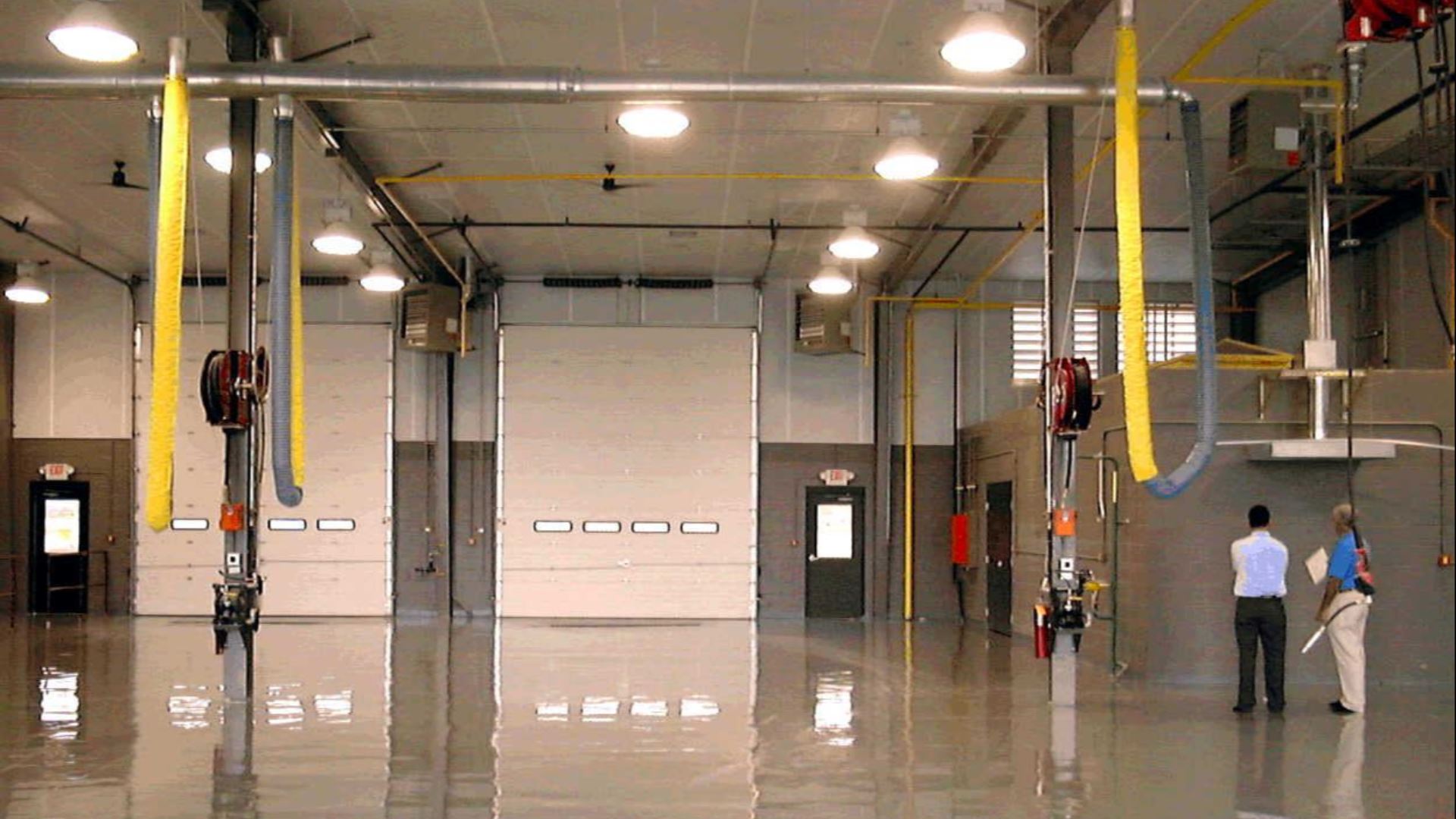 Osborn Engineering provided standardized conceptual construction drawings for use in obtaining design/build bids while maintaining minimum levels of performance and quality. In addition, Osborn produced drawings for the customization and site adaptation required for each site location. The custom work included civil/site development, parking lot layouts, site utilities, and other site-specific operations as required to meet local codes.
Osborn has participated with Ryder in the site property purchases, local zoning hearings, property consolidations and construction administration services.
The typical Ryder facility consists of a leasing office, service bays, a wash bay, and various support facilities (a parts area, equipment areas, employee support areas, and usually an administrative area). Their sites are laid out to provide generous amounts of lighted/secured parking for straight trucks, tractors, and semi trailers and offer passenger vehicle parking for clients, drivers, and employees. Other site developments usually include a fuel island (with canopy), bulk oil and used oil above ground storage tanks, an oil/water separator, and fenced exterior storage.
Osborn has periodically updated – and continually maintains – a large portfolio of prototypical building modules (various types of offices, service bays, equipment areas, and wash bays) from which the end users at various sites make selections based on market strengths and growth potential. The plans and elevations of the selected modules are then merged into full floor plans and elevations and submitted as exhibits for budget approval. Osborn has submitted such exhibits for 34 sites nationwide.
Upon approval, the combined modules become the basis for preparing "Criteria Drawings" that describe the civil/site, architectural, equipment, fire protection, plumbing, mechanical, and electrical design requirements.