Battalion Headquarters Complex Commissioning
U.S. Army Corps of Engineers, Louisville | Fort Campbell , Kentucky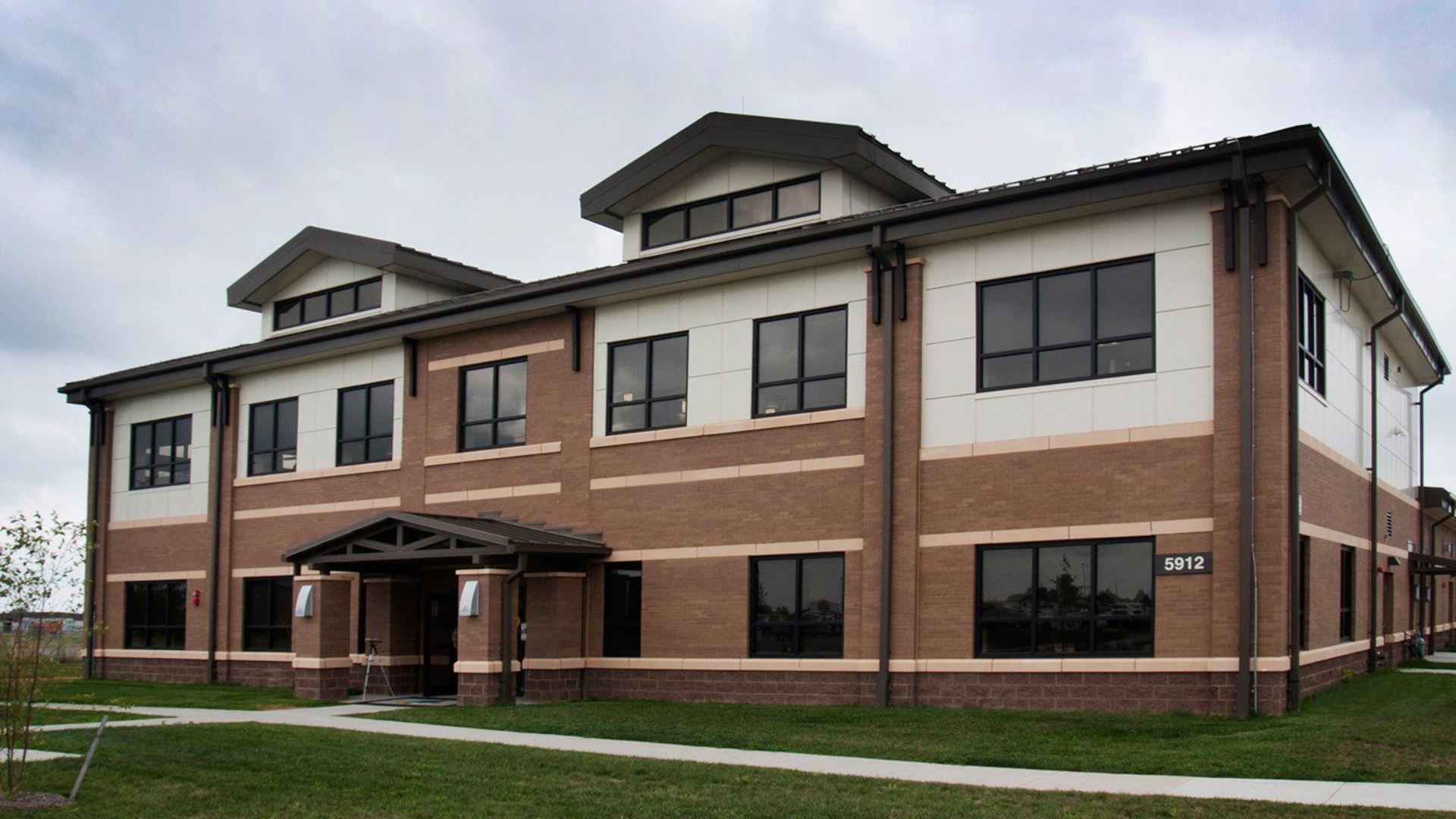 Osborn Engineering was retained by the U.S. Army Corps of Engineers (USACE) to provide LEED enhanced commissioning services for the Battalion Headquarters Complex, which consists of an 87,000 SF, Company Operations Facilities Administration Building, a 16,000 SF Battalion Headquarters Building and two 55,000 SF Readiness Modules.
The Battalion Headquarters complex includes multiple high-efficiency building systems, renewable energy technologies and sustainable features including VAV air handling units with variable frequency drives, heat pumps, energy recovery ventilation systems, high efficiency condensing boilers, high efficiency lighting. With all of these sustainable elements, the facility has achieved LEED NC-2009 Silver certification.
Beginning at the initial design phase and continuing through the warranty period, Osborn represented the USACE to ensure the facility's HVAC, plumbing and electrical systems were designed and built to meet their requirements. This process included reviewing the Owner's Project Requirements (OPR) and the Basis of Design (BOD), developing the commissioning plan, reviewing the schematic design, design development and construction document design phases, verification of proper equipment installation as well as the functional testing of all associated systems. Osborn was also responsible for reviewing selected shop drawing submittals, test and balance reports, record drawings, and O&M manuals for conformance with the Contract Documents and compiling information for inclusion in the Systems Manual. Osborn was also responsible for verifying that the USACE staff received the appropriate training for the commissioned systems. Within ten months after occupancy, Osborn reviewed the operation of the systems with the USACE staff to verify all systems were still functioning properly and identify any ongoing issues prior to the expiration of the system warranties.