C-130 Maintenance Hangar
Hangar One, LLC/Huntsville International Airport | Huntsville , Alabama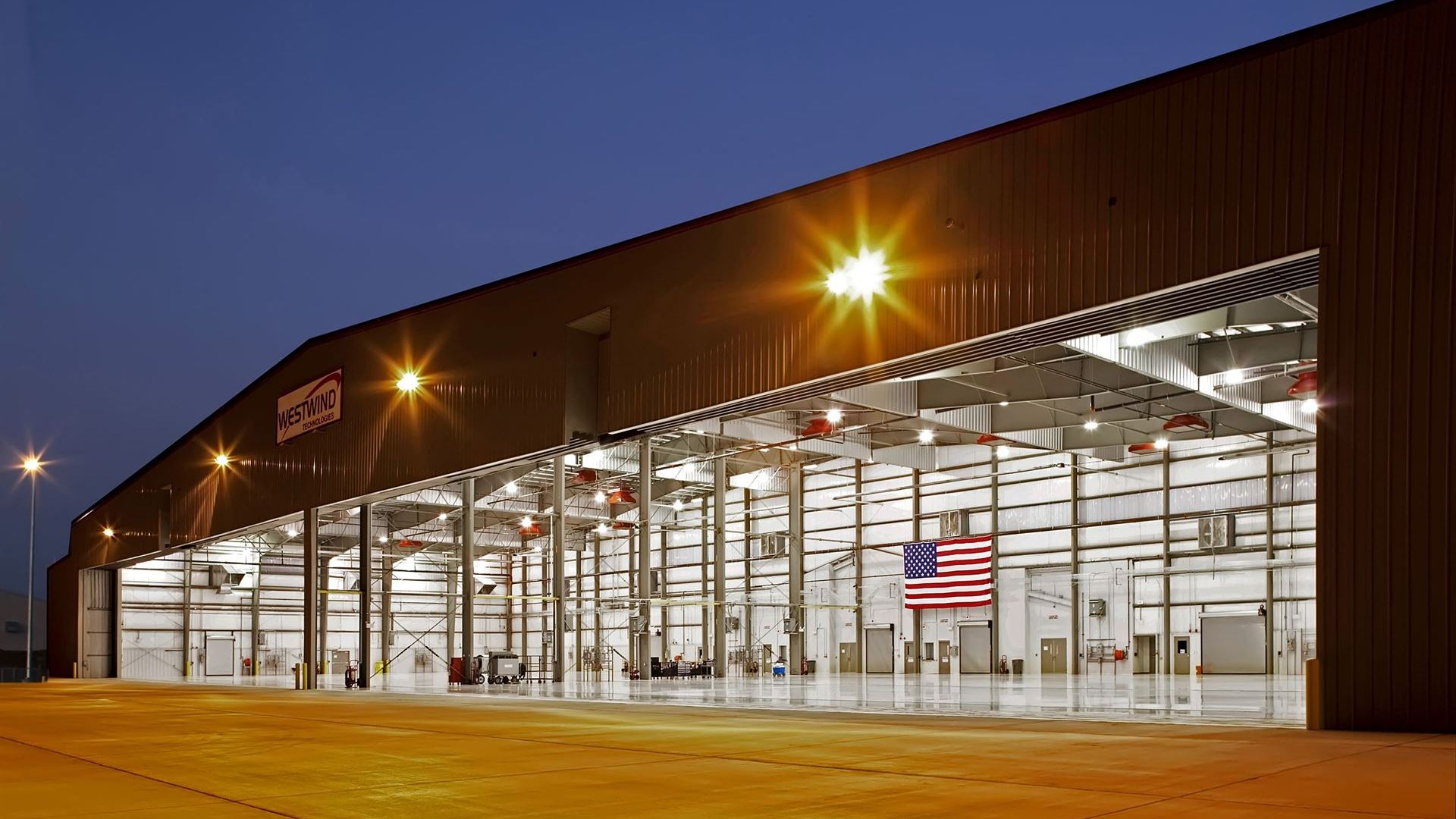 Osborn Engineering provided design and consulting services for the development of a build-to-suit facility consisting of a mixed-use helicopter and fixed wing Maintenance, Repair, and Overhaul (MRO) Hangar for WestWind Technologies, Inc (WWT) at the Huntsville International Airport. The hangar accommodates two C-130 aircraft and various configurations of helicopters being serviced by WWT in their support of military and private industry.
The approach to this project provided a complete solution to finance, design, construct, and deliver a build-to-suit hangar for WestWind occupancy on an accelerated timeline of 12 months from notice to proceed. To accomplish this, during the conceptual design phase the Design Team worked closely with WestWind to design a customized facility based on WestWind's exact needs while meeting the Authority's building development standards. WestWind required that this facility not only accommodate C-130 aircraft but also a variety of military helicopter models.
Osborn provided all mechanical engineering which included designing the HVAC and plumbing systems for the mixed-use maintenance hanger/ administration building. The systems included variable volume & temperature air conditioning systems, radiant tube heating, hanger ventilation, fire foam system, complex trench drainage system and rotary screw air compressors with heat recovery systems.