Presidential Hangar & Airfield
Naval Facilities Engineering Command | Quantico , Virginia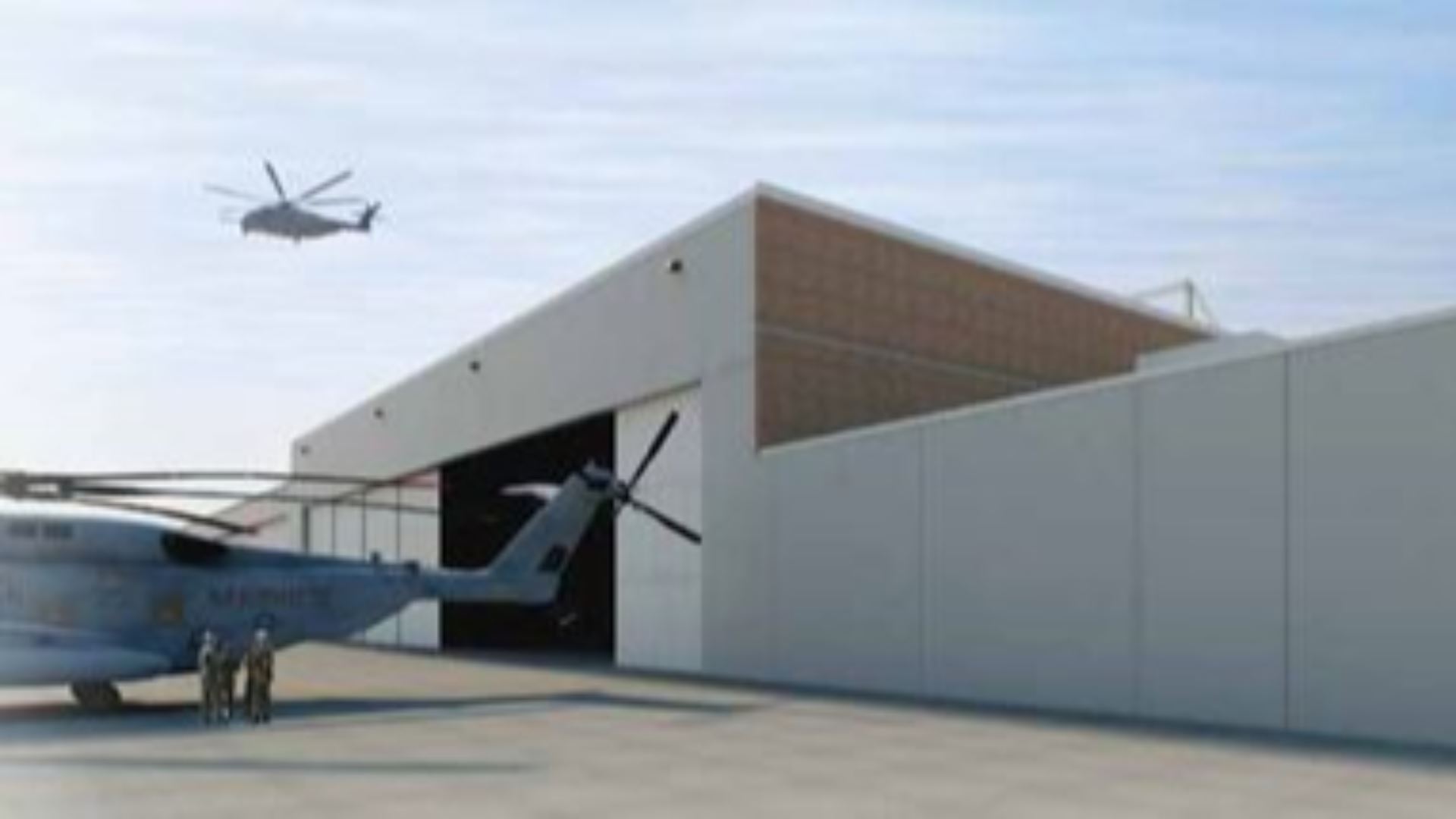 Osborn Engineering teamed with R. W. Armstrong's Cleveland, Ohio office to provide MEP engineering services for the $38.9 million Presidential Helicopter Hangar & Airfield Improvements in Quantico, Virginia.
This new 63,880 SF hangar facility houses the Presidential Helicopter Squadron HMX-1. The project provides clear-span hangar space, adjacent multi-story maintenance shops, as well as administrative, medical, dental, storage and support areas. The project also includes 540,000 SF of new airfield taxiway and apron pavement. The parking apron accommodates adequate space for eight HMX-1 aircraft and two transient aircraft. The project is designed to meet LEED Silver certification through the USGBC.
Significant elements include:
Mixed use storage and maintenance of the existing fleet of CH-53 Sikorsky helicopters, and MV-22 Osprey aircraft.
Office and maintenance shops consisting of two stories with mixed use for squadron operations and administration, and a medical / dental clinic supporting HMX-1 and base-wide Marine and Navy personnel.
Deep foundation system with integrated two-way hangar floor slab consisting of controlled modulus columns and conventional footings. Due to the high water table, and 50-foot-thick layer of poor soils on the site, foundation design and installation was critical to assure no disturbance of adjacent structures and no long term settlement of the new structure.
237-foot clear span hangar space with 36.5-foot high rolling door system. The hangar bay includes a 7 ½ ton bridge crane suspended from a steel structural system consisting of a combination of header truss and cantilever systems.
Power & communications systems include 400Hz power for aircraft, emergency generator and transfer equipment, interior and exterior lighting, LAN, cable and telephone systems. A major fiber optic line was relocated as part of this project.
AFFF fire suppression system with controls and containment integrated into adjacent hangar buildings.
Airside site improvements include 12 inch PCC on 10 inch aggregate base airfield apron and taxiways, taxiway lighting, irfield marking and signage. Landside improvements include grading and drainage; new parking, roadway, water, sanitary, and stormwater systems. Facility meets AT/FP directives.
Evironmental features include Low Impact Design and NPDES permitting.