Center for Pastoral Leadership
Catholic Charities | Wickliffe , Ohio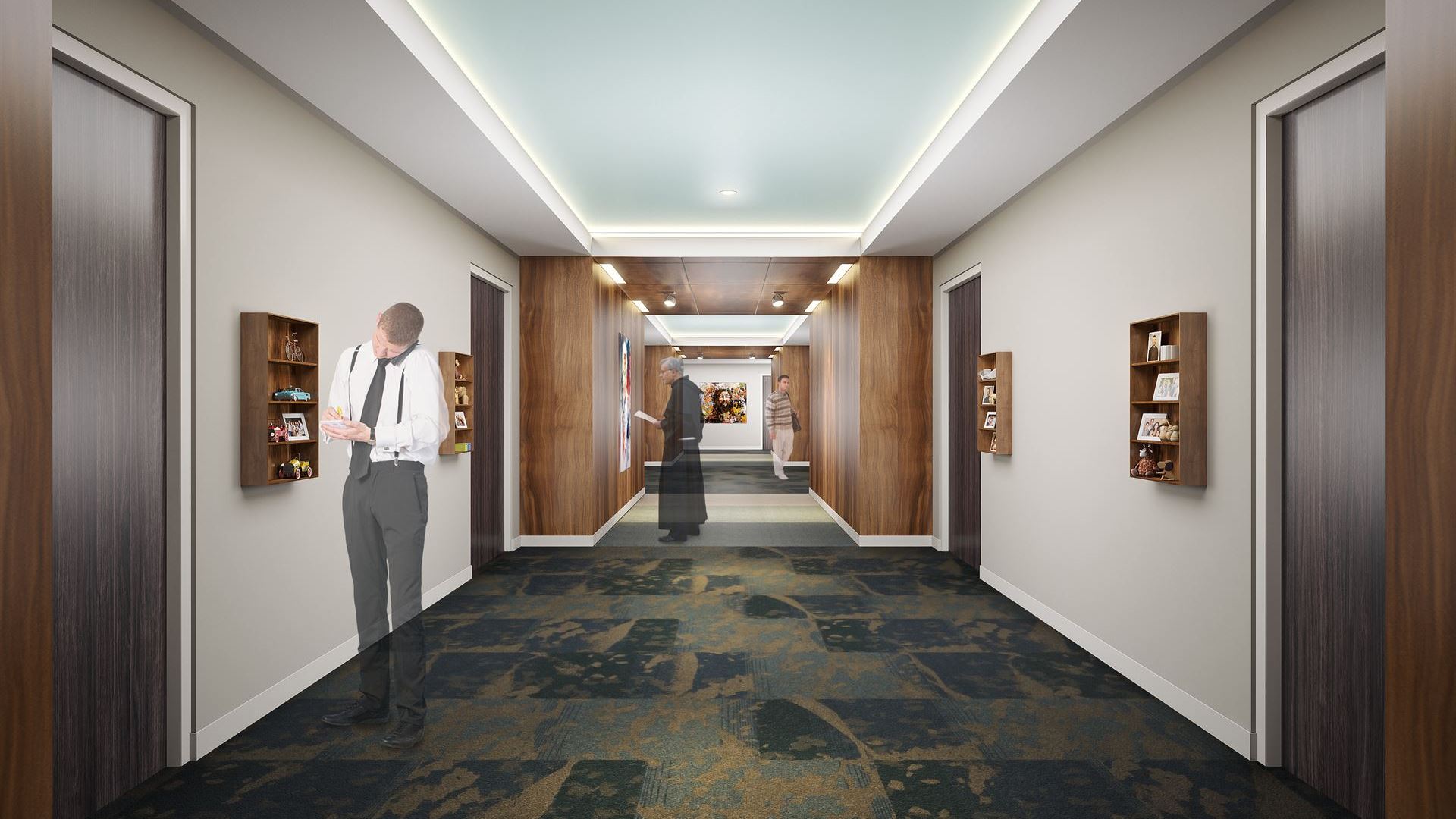 Osborn Engineering is providing Structural, MEP, and Technology engineering services for renovations to the second floor of dormitory rooms at the Center of Pastoral Leadership. The new rooms are larger and include cooling. The St. Mary's wing will house graduate students and provide each resident with their own bathroom. Each unit will be heated and cooled by a recessed ceiling variable refrigerant volume (VRV) comprising a total of 162 indoor units.

The existing building is comprised of several phases of construction dating back to 1957. The existing steam heating system will be abandoned for the renovated spaces. By moving some of the heating load to the new VRV system it will provide redundancy into the existing system which is currently at capacity. A new high efficiency domestic hot water plant was designed to replace the original steam to a hot water heat exchanger. New domestic water distribution piping will be added for both the renovated space and the first floor below. Isolation valves will be added to help with future maintenance.

The electrical service will be upgraded to allow for cooling in the living units and provide emergency power generation.