Fire Stations Assessment and New Construction
City of Parma | Parma , Ohio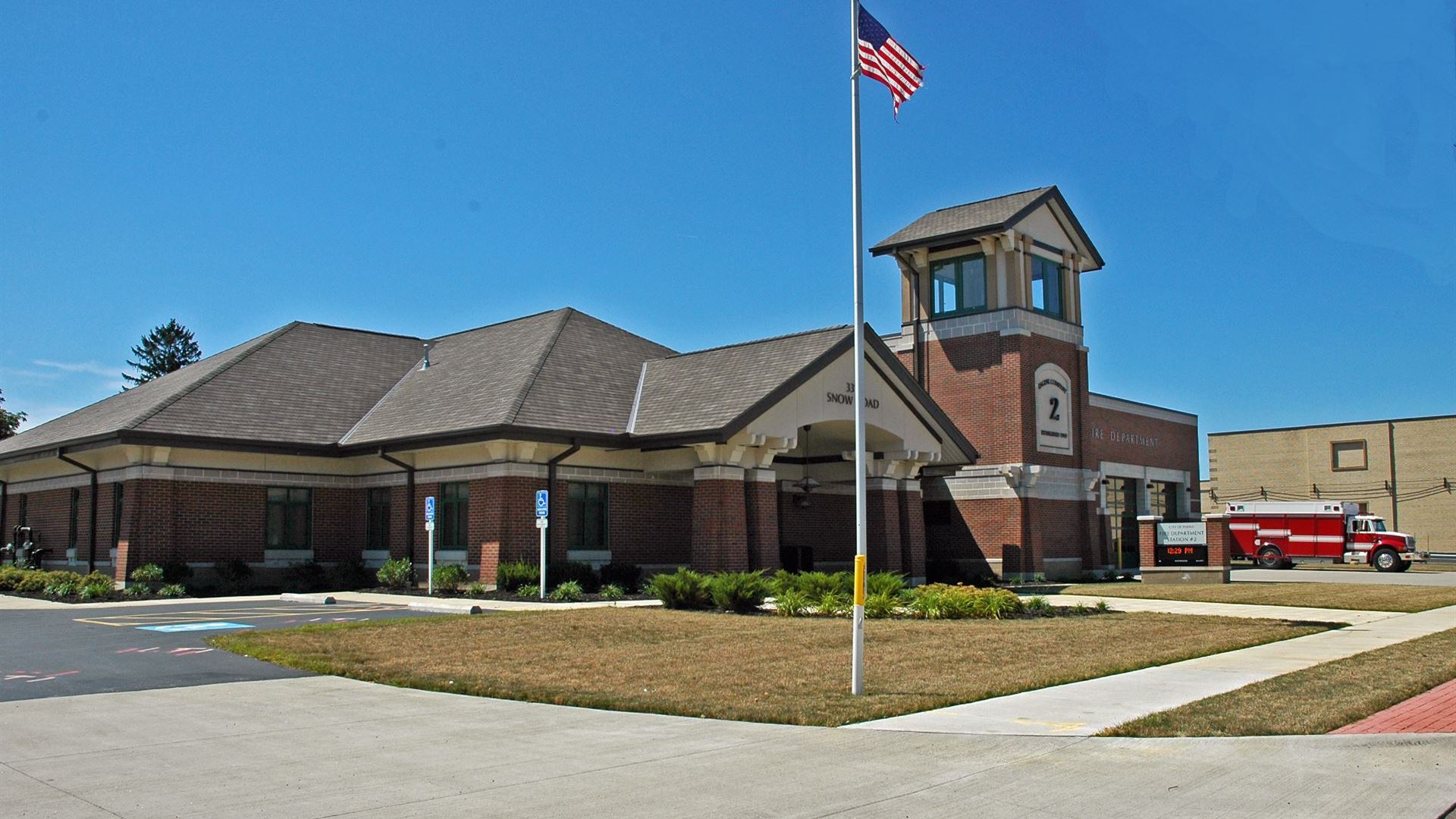 Osborn Engineering with Cole + Russell Architects (CR) performed a condition survey of three aged facilities in the City of Parma. This assessment led to the design of new new fire stations for the City.
Osborn Engineering was responsible for coordinating the engineering design for two new fire stations Each fire station encompassed an area of approximately 15,000 SF. Value engineering was closely monitored to ensure adherence to the budget.
The adaptation of a prototypical station design resulted as a outgrowth of a fire department needs assessment and master plan conducted by Osborn Engineering and CR. The resulting design is an interpretation of the 1920s residential and institutional architecture. Materials such as red brick, white cast stone and dark colored shingles, along with the overall detailing, all tie the new stations to the architectural context of the community.
Station No. 1 was designed on a tight site with the need to fit in with the semi-urban surroundings and required several site studies to evaluate the difficult vehicular traffic sight lines from its small, corner location. The final solution angled the building to allow apparatus to make turns safely and increased the depth of the front apron. Both stations accommodate confined space rescue, dry standpipe, stokes basket training, interior/exterior rappelling, ladder training and exterior aerial training.
Station No. 2 is a modification of the prototype and is located on a larger site, which allowed for maintenance bays and offices, evidence storage and a work area for fire prevention.
Both stations feature on-site training elements, including a dry standpipe for confined space training, Stokes basket, interior and exterior rappelling and ladder training and exterior bucket training.