May Company Residential Conversion Commissioning
Bedrock Detroit | Cleveland , Ohio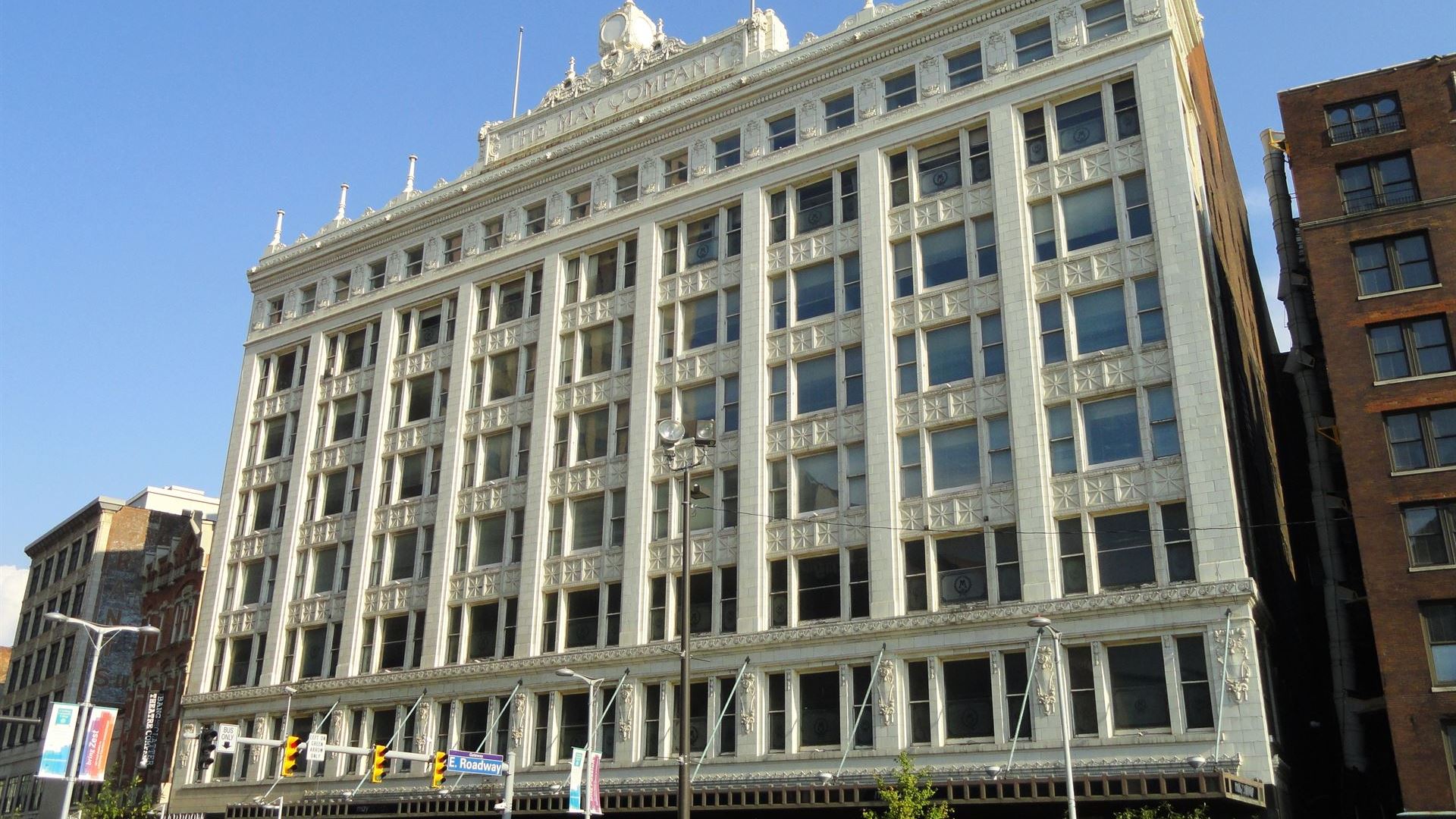 The 100-year-old May Company Department Store Building, renamed The May, is one of Cleveland's most iconic properties. Originally one of the nation's largest department store, the building has undergone a massive transformation from abandoned office space to luxury apartments. The May is now a place for the young professional working in Downtown Cleveland to enjoy Urban life and all that this lifestyle offers.
Osborn Engineering provided commissioning services that meet the requirements set forth by Bedrock Detroit. The Commissioning scope was developed to include the Construction, Acceptance and Warranty Phase commissioning services once approved.
Specifically, the following systems were commissioned:
Central building automation system (Automatic Temperature Control System)
Heating, ventilating, air conditioning, and refrigeration (HVAC&R) systems (mechanical and passive) and associated controls
Lighting and daylighting controls
Emergency power system and automatic transfer switching
Domestic hot water systems
One of the most challenging aspects of the project arose when the COVID-19 Pandemic hit. Working with the Bedrock Detroit and the on-site Construction team, Osborn came up with a process to continue the testing of the residential units by using communication and commissioning software. By interconnecting the two different platforms, Osborn was able to functionally test more than 300 residential heat pump units through the economic shutdown and thereby keeping the project on schedule. While not a replacement for many of the on-site commissioning requirements, the ingenuity that the entire team was able to implement kept the project moving while many other projects were at a standstill.