Air Handler Replacements
Select Specialty Hospital - Macomb | Mount Clemens , Michigan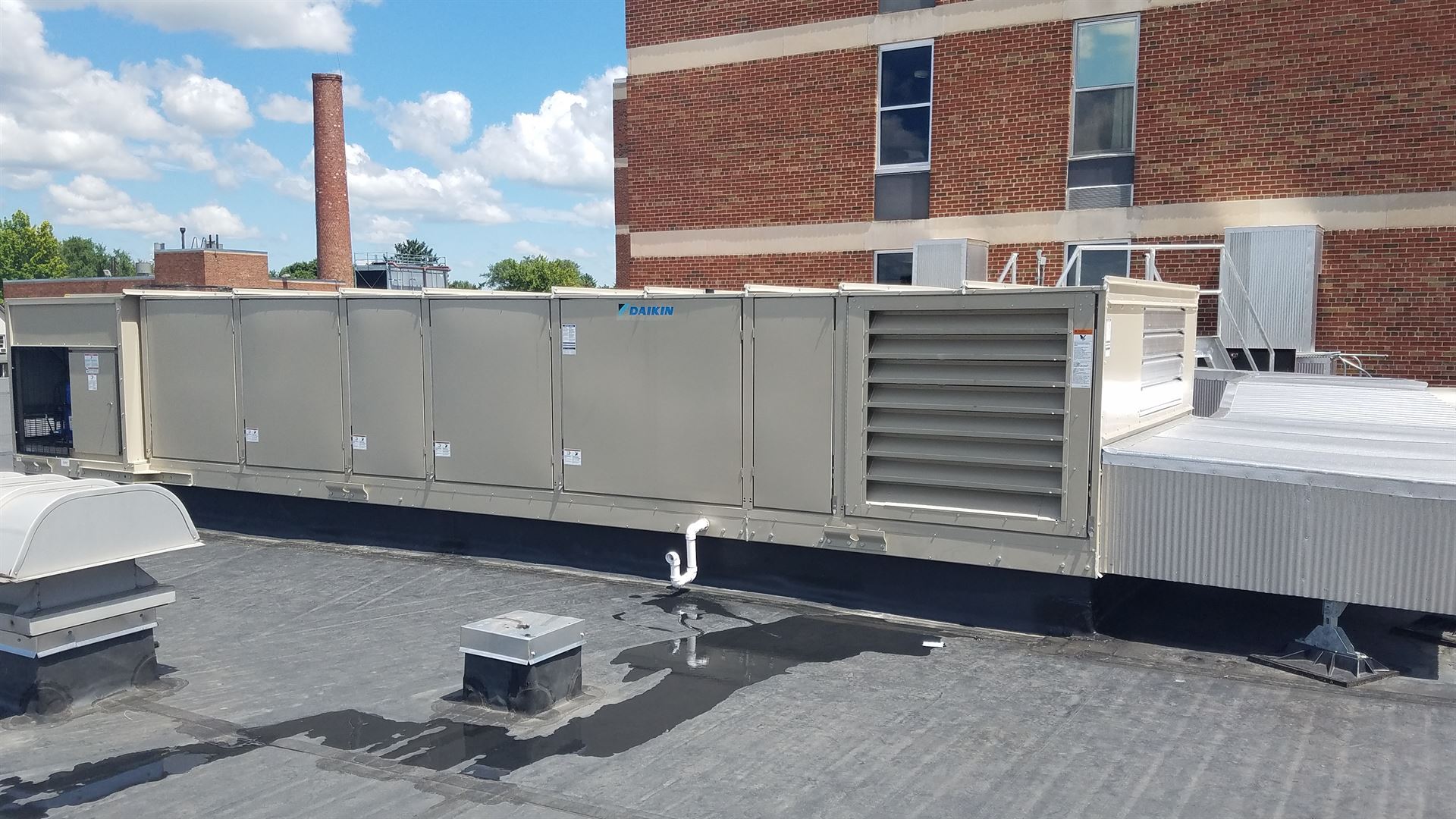 Osborn Engineering provided an initial site survey, including retro-commissioning, to diagnose cooling, condensation (relative humidity), operational effectiveness and controls for four rooftop-mounted air-handling units serving Long Term Acute Care (LTAC) patient floors at Select Specialty Hospital-Macomb.
During the investigation and analysis, the team noted severe cooling deficiencies throughout the patient floor and air-flow/pressurization concerns for the Airborne Infectious Isolation (AII) patient rooms and their associated anterooms. Osborn's engineering team performed an HVAC load and duct static pressure calculation to determine required HVAC unit and duct distribution sizing. The investigation noted several items to be addressed, the most severe being improperly sized and type of existing air-handling units.
In partnership with the plant operations department, Osborn developed multiple solutions. The options were evaluated to determine the optimal solution to maintain thermal comfort, relative humidity, and provide code compliance for the areas serving the patients, visitors, and staff. Four new rooftop air handling units to replace the existing air handling units were designed by Osborn. A multiple, phased replacement plan was developed to minimize impact to patient care. A new hazardous exhaust system was designed to correct deficiencies in the existing system to bring the system into FGI 2018 compliance. The new exhaust system for two Airborn Infection Isolation Rooms included a new upblast exhaust fan, ductwork, VAV terminals (supply and exhaust) and DDC pressurization controls.
Close collaboration with plant operations, Osborn Engineering, and Auch construction (construction manager) refined the design phasing documents to address construction impacts prior to the start of installation. Temporary air handling units were utilized to maintain thermal comfort and required air change rates for the patient care floors. This approach provided the necessary time for removal of the existing units, installation, start-up and commissioning of the new units prior to reconnection of existing and new ductwork. Osborn's commissioning team developed functional testing procedures to verify operation and control of the new rooftop AHUs with the existing building automation system controls.