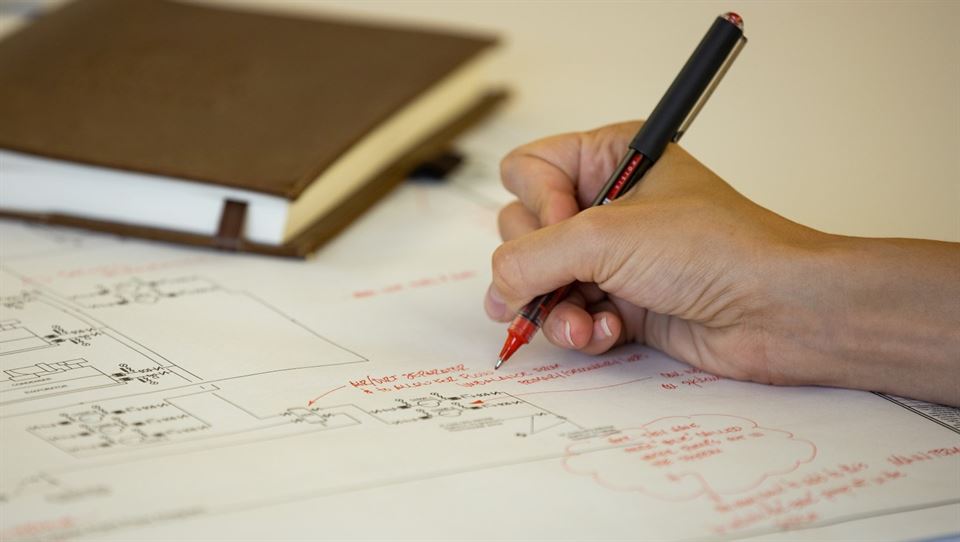 Our Difference
At Osborn, we strive to imagine possibilities and design solutions for our clients to meet their complex and unique business needs. Woven throughout our design process are the principles of sustainable, responsible engineering. We are driven by an attitude of "do whatever it takes and do it right." The Osborn bottom line is integrity.
As an employee-owned firm, our collective vision for Osborn is to maintain its status as a premier engineering company dedicated to innovation, sustainability, and client service. We will continue to operate our business with integrity as a commitment to each other, our families, clients, colleagues, and friends.
Additionally, we believe that our firm offers the following core elements that differentiate us from our competition and make us truly unique:
Staff that can think strategically and execute tasks in concert with our clients' overall goal.
An ability to combine creative thinking, research, industry knowledge, and experience to help our clients.
An organization that is fluid and can adjust as the needs of our clients dictate and/or change.
We are students of design and construction delivery and strive to execute our project role with maximum efficiency.
Large/small project, task experience, and capability.
A full service engineering platform that allows us to understand, and if appropriate, coordinate all elements of a project.
Our approach is always to offer the full resources and knowledge of our firm to support our clients. Our clients have access to our entire organization.
A culture of self-diagnosis, application of lessons learned, and professional growth into our company approach.